Smart Space Instant Buildings provides fast and cost-effective solutions for a whole range of industrial and commercial applications. The company has evolved and developed over the years since its inception in 1985, but the underlying premise has always been to give you the building best suited to you.
The business is independently owned and operated in Britain. One of the main advantages of working with Smart Space is that you get the benefit of years of experience from our team.
We are fairly unusual in this industry in that our staff are all directly employed by us; the Smart Space team currently numbers more than 30 and are structured into specialist areas to ensure that our customers are always given the best possible service and support.
As the industry has progressed, particularly in areas such as Health and Safety and CDM regulations, so has Smart Space. We ensure that we work to regulatory standards and work closely with the customers to conform to their own working practices.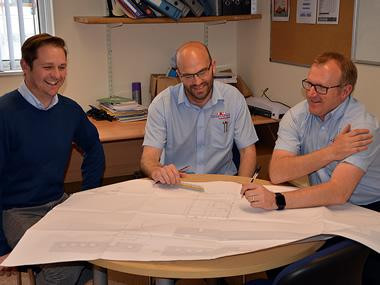 For free, friendly, no obligation, expert buildings advice please call us on 0808 274 2874. Or to get in touch please fill out the contact form below.